Ruebush Hospitality Group started its business during the peak of the real estate boom in Batumi. We advised our clients in selecting optimal properties to invest in, we carried out all finishing construction works, and provided a full rental management service. Well into our third year of operations we started to observe several factors that encouraged us to change strategy for future development and shift our focus from daily rental apartments to developing boutique hotels.

The first pressing concern is the increasing rate of the rental units available on the market. In 2019, TBC Capital Research reported that the construction sector was outpacing total output growth. The sector's value added had grown at a 21.6% CAGR over the previous 6 years to GEL 461.9mln in 2017. Construction's share of regional GDP reached 13.7% in 2017, up from 7.6% in 2011. According to Adjara's Ministry of Finance and Economy, residential real estate accounts for 80% of all construction in the region, followed by hotel construction with 15%. The bulk of these buildings are concentrated in Batumi.



With supply steadily on the rise, rental yields are decreasing. Average rental yields in Batumi have decreased over the last five years. The decrease can be attributed to high supply of rentals and a slowdown in the growth rate in tourist visits. Taking recent prohibitions into account, TBC Capital Research expects the yields to continue decreasing.

The other motivation for our focus shift was the average cost of servicing individual apartments vs hotel rooms, and the average rental yield per night. For example, with our current hospitality team of housekeeping and guest services professionals dedicated to servicing our individual rental properties, we could service 50% more units, provided that they're a part of a hotel. According to data published by PMCG Research in 2019, the average nightly rate for apartments in the region were 50-150 GEL, while hotels ranged from 137-384 GEL. In June 2019, in Georgia the hotel price index increased by 1.5% compared to May 2019. The 3-star, 4-star and 5-star hotel price index increased by 3.6%, while for vacation rental apartments, the price index decreased by 0.1%.



If you are thinking about investing in an apartment in Batumi to earn rental income, click here to see 5 Solid reasons why buying a hotel room is your best option.




Despite the change in our strategy, we remain committed to caring for the investments in rental apartments made by some of our first clients. The following is the data generated by 18 rental apartments currently under our management. It is important to note that the bulk of them became available for rent several months into 2019. As a rule, new listings need several months to garner views and reviews to appear at the top of online searches, and start generating optimal income. The occupancy data in Table 3 is generated based on nights booked out of 365.




We're showcasing this data not despite, but because of this. To demonstrate how quickly our listings gain momentum in a short period of time, due to our dedication to providing outstanding service.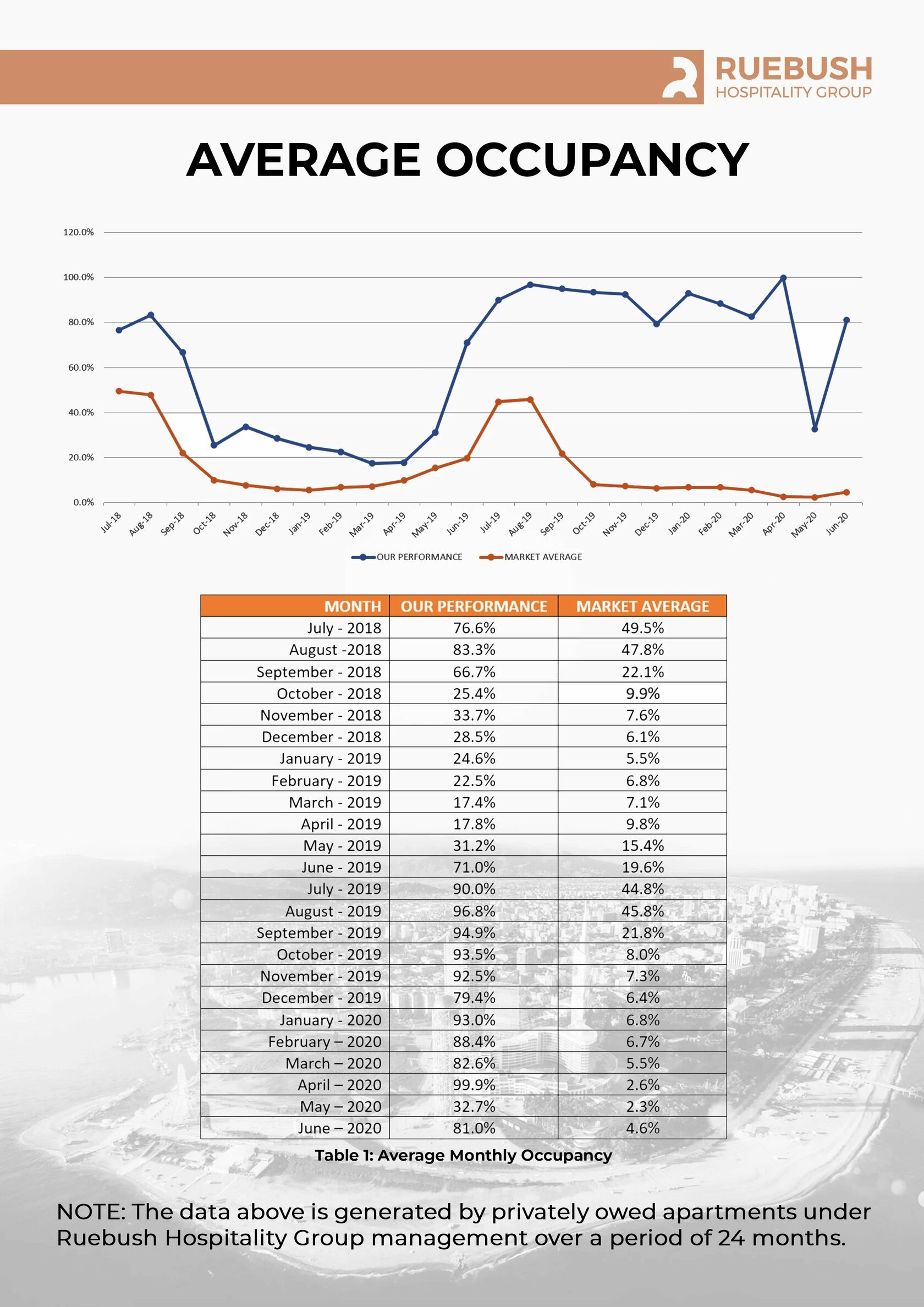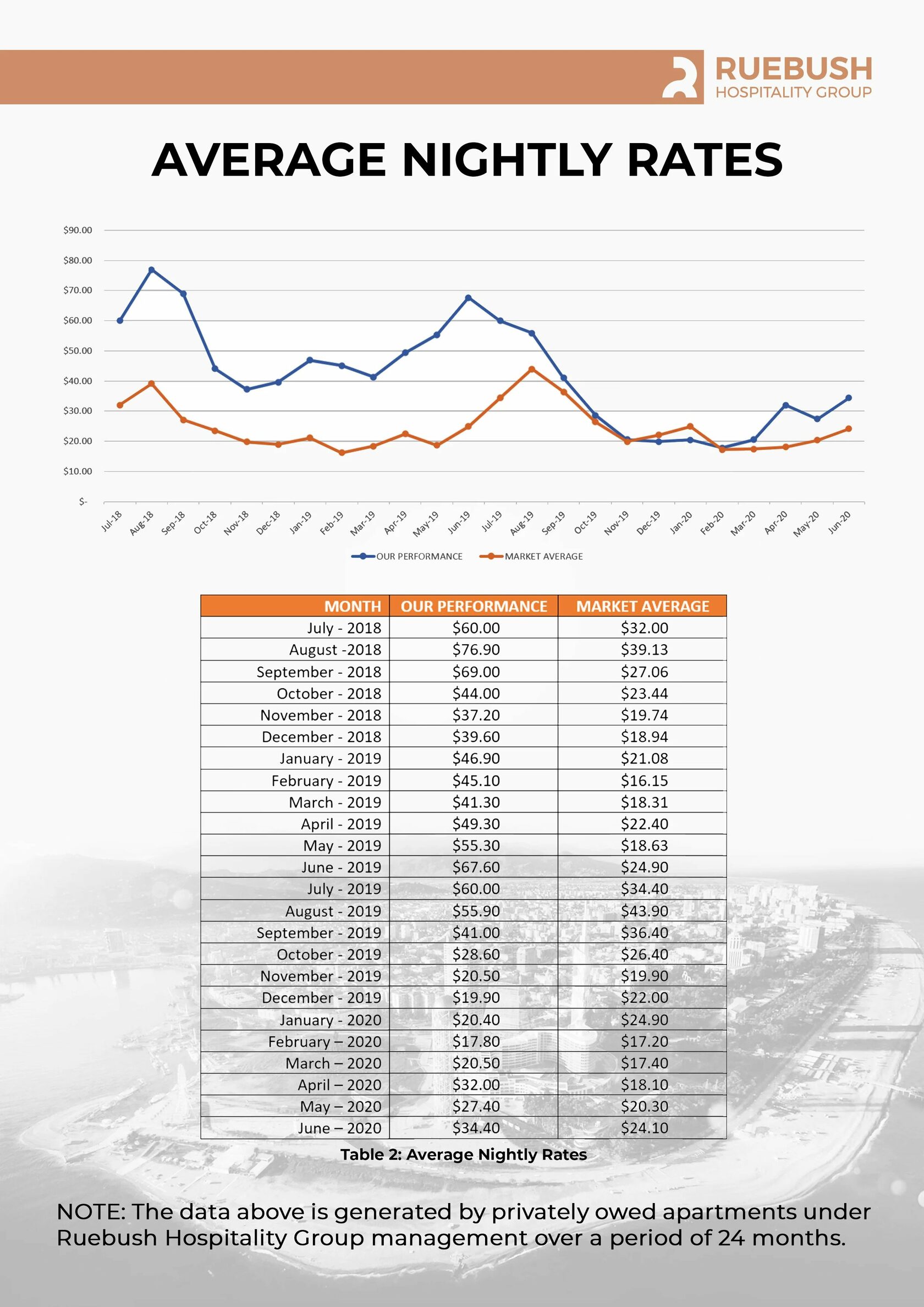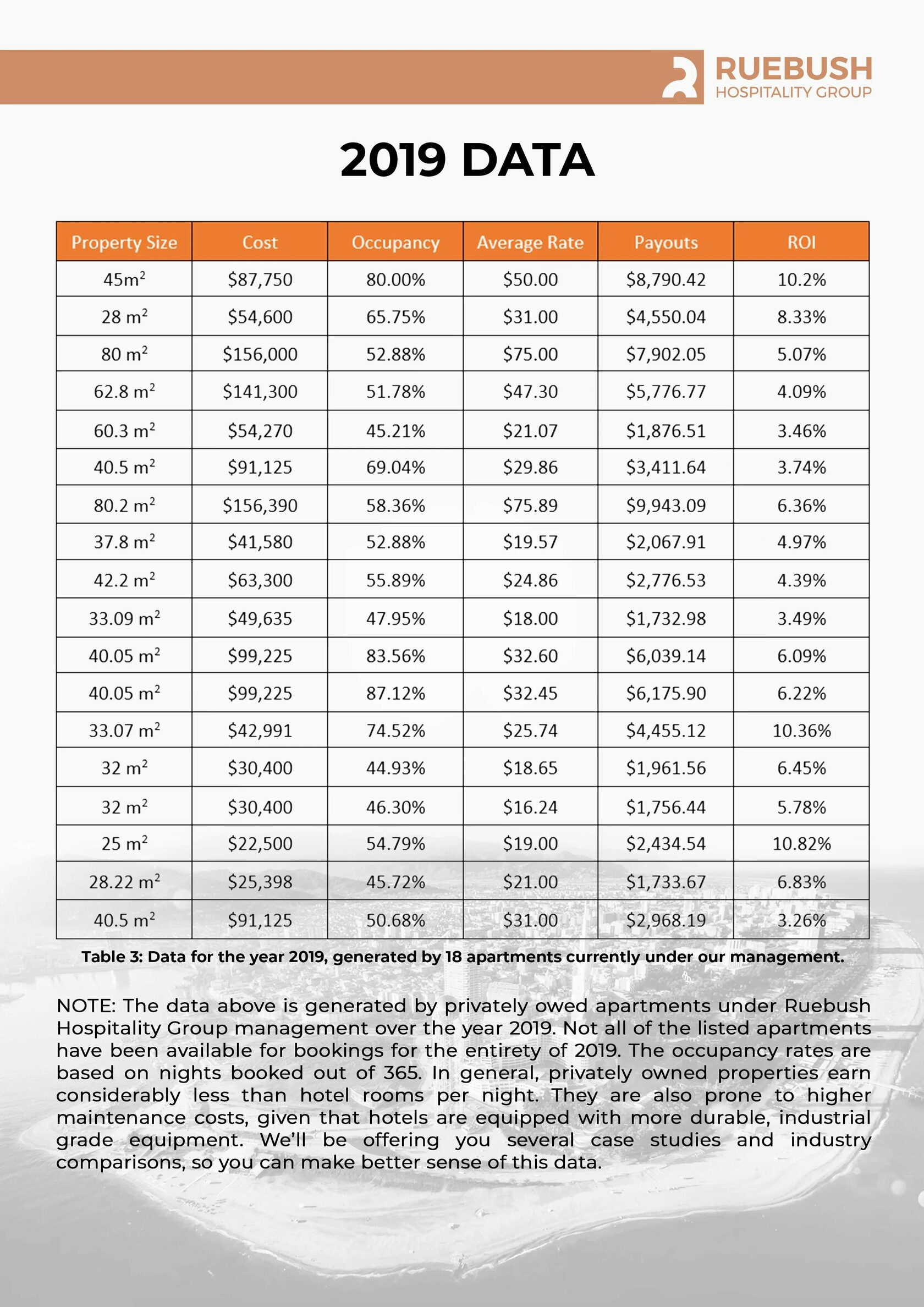 Buy a Boutique Hotel Room in Batumi

We are currently developing boutique and lifestyle projects in this extremely profitable market.

Different as they are, our projects have all been created with the big picture in mind. Their facilities support each other, and create a network of lodging, dining, culture and entertainment that can keep visitors engaged and entertained for a longer stay.

Our boutique properties vary in style to cater to specific demographics, and all of them are contained to a small number of rooms to ensure the highest possible yields for our hotel room investors.

To learn more about investing in luxury hotel rooms, click here.